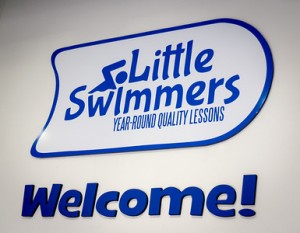 We are open offering lessons according to county mandated covid guidelines.
At Little Swimmers through consistent and effective swim lessons, we focus on improving the swimming skills of your individual child. Our goal is to make our students most comfortable and agile in the water.
We believe that mastering swimming and individual strokes, is a great way to enhance your child's self esteem, motivation, as well as gross motor skills!
We offer our swim lessons at our indoor location conveniently located across from Costco in Concord California. We are proud to offer 2 professionally maintained UV and carbon filtered saltwater pools – ideal for kids' sensitive skin and eyes – heated and kept at a comfortable temperature all year round. Our custom HVAC system takes in 100% outside air with no recirculation. With our small lessons, we are able to offer swim lessons to siblings simultaneously, as well as back to back, for an easier scheduling of swimming lessons.
As a member of our Little Swimmers program you have access to changing rooms with baby changing stations, rinse off showers and bathroom facilities. Swimmers and siblings are welcome to play in the adjoining play area – before, during, and after lessons. During these covid times access to showers, changing rooms and play area is unfortunately not possible.
Swim Lesson Instructions and Instructors
Our swim class instructors are highly qualified, and extensively experienced in working with kids of all ages. Please visit our Staff page to learn more about their philosophies and accomplishments! All instructors follow the Little Swimmers format during lessons and are CPR/Lifeguard certified.
Instruction at Little Swimmers provides well-defined levels of achievement, as well as detailed evaluations of your child's progress. Our high-quality, low-volume format and focus on the individual Little Swimmer, allows for tailoring of each swim lesson to their specific needs during our 30 minute, semi-private or private lessons.
Whether you are interested in giving your child a basic introduction to swimming, or need help in a specific area, we will work with you to achieve your goal!
Customized Swim Lessons and Programs
If your child is on a swim team, preparing to join one or keeping stamina and technique up between seasons, we will also be able to enhance your child's progress on the team, through customized focus on speed and technique according to the coaching of the individual team.
Please also stay tuned for more exciting classes at Little Swimmers soon to be announced!!
Contact us for more information or sign up today!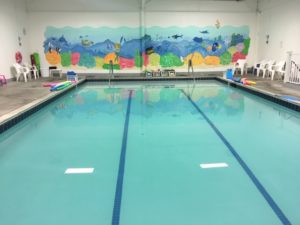 Little Swimmers – We provide swim lessons or swim classes and are located in Concord California.