Little Swimmers is a family-owned and operated swim school. We take pride in the high quality of our swim lessons, as well as the facilities we offer our swimmers.
Tilde Karlsen
Owner/Administrator
Tilde is the mom of two kids who have enjoyed both getting ready for swim team with our instructors, and are also both enjoying playing competitive water polo. Tilde obtained an MBA in Marketing & Communication from Copenhagen Business School and UC Davis.
"Through my own experiences and talking to other moms, I'm well aware of the challenges of finding good quality swim lessons for little kids in our area, and I'm committed to providing consistent high quality/low volume swim lessons at affordable prices."
Kirsten Vandervorst
Aquatics Director
Kirsten is your day-to-day contact regarding scheduling and instruction, while also teaching in the pool. Kirsten comes with an extensive background in swimming and swim instruction, and is also certified to teach CPR classes.
Mikaela Corbin
Instructor/Aquatics Manager
Mikaela also manages schedule and instructor changes in addition to teaching. Mikaela has 5 years of teaching experience, over half of that here at Little Swimmers, while enrolled in college and taking child development classes.
"I have taught many different kids in the pool, and every single one has reminded me why I love it! From kids who are new to the water and a little bit hesitant, to kids who can swim laps, all have made progress. It truly is an amazing thing to watch a child turn into a swimmer right before your eyes!I am teaching skills that will stay with them for the rest of their lives."
Audrey Poignet
Instructor/Quality Control Manager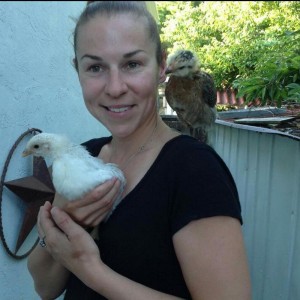 California native, Audrey Poignet was raised playing competitive soccer and swimming. Her hobbies include; hiking, surfing, kayaking and adventures with her dogs. Audrey has been teaching swimming for 10 years. She has a leading role as a certified associate teacher at a licensed childcare business. Serving children ages 4 months to 5 years of age. She is also a student at Merritt College in Oakland, acquiring teaching credentials and an Associate degree in Child Development.
As a swim instructor, Audrey Poignet strives to encourage each students potential by carefully assessing their strengths and challenges. Providing a lesson that entices their interest and that is developmentally appropriate in age and skill level. She understands that a trustworthy, nurturing, yet firm relationship is needed to work together to develop positive swim habits to last a lifetime.
Mabel Paz
Instructor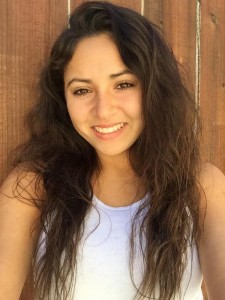 Mabel is attending San Francisco State University with the purpose of getting my BA in Family and Consumer Sciences with an emphasis in Children and Family relations. Mabel has also been a child care assistant since 2012.
Mabel began swimming at age four and did swim team prep at Buchanan Swim Center. Mabel also swam on Antioch Delta Skimmers. Mabel taught swim lessons, levels 1-6 at Buchanan Swim Center.
Being Bilingual (English and Spanish) has allowed me to expand my interactions with children.
My past experience and my passion for swimming has encouraged me to safely teach children with a positive attitude.
" – I stimulate children's independence and provide opportunities to explore and discover their abilities."
Claudia Paz 
Instructor 
Hello everyone, my name is Claudia Paz and I am 18 years old. I am currently a senior at Pittsburg high school and will be graduating in June of 2017. I swam for the competition team, Antioch Delta skimmers, and I did swim team prep and taught swimming lessons levels 1-4 at Buchanan swim center. I was part of my schools waterpolo team and am currently on the school swim team for my second year in a row. Aside from the swimming path, another extracurricular activity I'm involved in is the Pittsburg High school marching show band as a flag twirler for my second year.
While at home, I enjoy helping my mom out with her home daycare. After high school, I plan on attending San Francisco State University beginning the fall of 2017 to follow the career of child development, with the intentions of becoming an elementary school teacher. I've grown up surrounded by children due to my mom's job as a childcare provider, which has led me to follow that path. My goal for working here at Little Swimmers is to not only teach kids to swim and get comfortable in the water, but to help them find something they love or are passionate about. Seeing how the children progress at their own pace, gain confidence, and develop excitement makes me feel as if my goal is accomplished.
Kelly Boland
Instructor
Danielle Bulkley
Instructor
Mackenzie Curtis
Instructor
Evette Beltran
Instructor
Nicole Palmer
Instructor
Rylie Velez
Instructor
Carlos Vega
Instructor
Alondra Rios
Instructor
Alanna Murillo
Instructor
Samantha Dickens
Instructor
McKenna Suto
Instructor
Lexie Solari
Instructor
Adriana Mendoza
Instructor
Katelyn Pike
Instructor
Grace Pugh
Instructor
Georgia Claibourne
Instructor
Vanessa Maher
Instructor
Molly Deseelhorst
Instructor
At Little Swimmers we are always looking for ways to enhance our lessons and connect with each child, so please contact Tilde and/or Kirsten with any comments, concerns or ideas for continuous progression during lessons.